National and International Kadampa Festivals 2021
For more information about these International festivals, click here
International Fall Festival: October 22 – 28 2021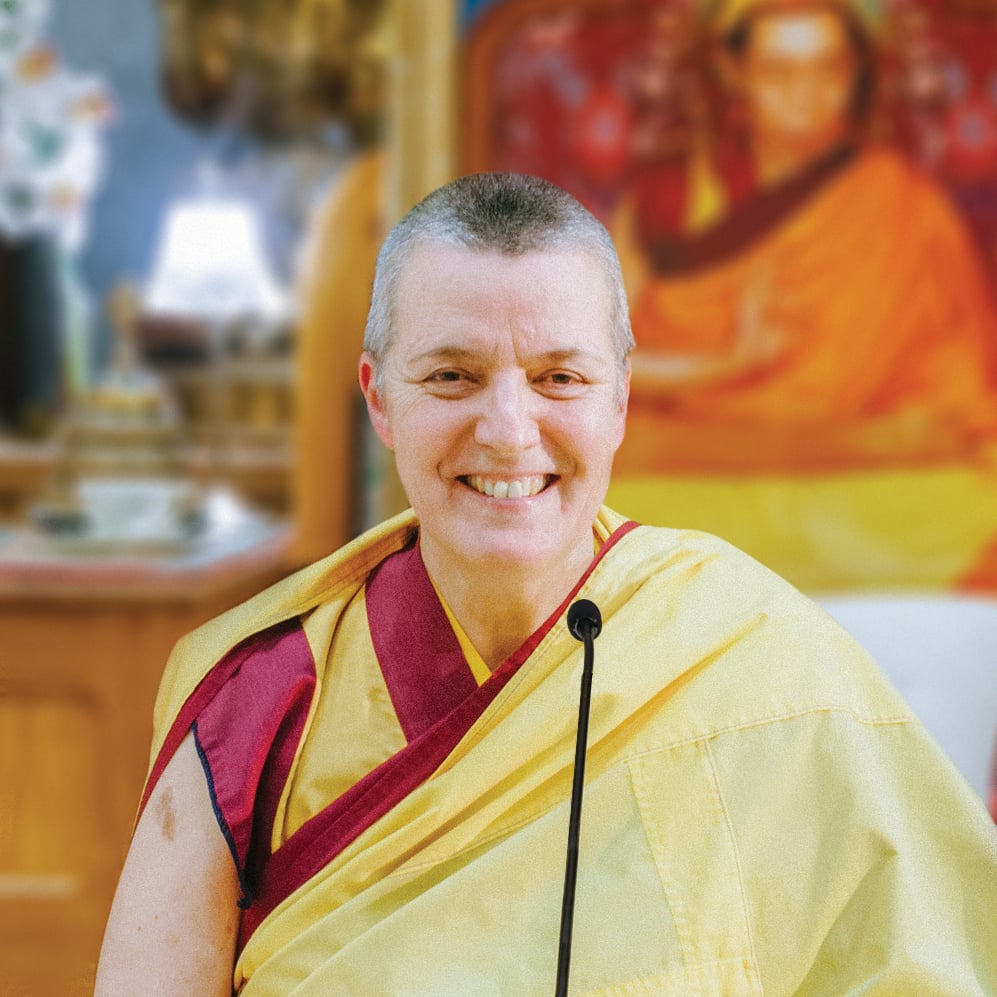 Green Tara Empowerment and Teachings on The Path to Heaven with Gen-la Kelsang Dekyong
At the Fall Festival 2021, Gen-la Kelsang Dekyong, Spiritual Director of NKT, will grant the empowerment of Buddha Green Tara and give teachings on The Path to Heaven, the transference of consciousness (powa) practice of Arya Tara.
These teachings are open to everyone from complete beginners to those with previous experience.
For more information and to book: https://kadampafestivals.org/fall
Dharma Celebrations
All UK Dharma Celebrations are taught by Kadam Bridget Heyes
, who is the National Spiritual Director of the UK and the Resident Teacher at Nagarjuna Kadampa Meditation Centre in Northamptonshire. She has been a sincere disciple of Geshe Kelsang Gyatso for over 25 years.
She is known for her powerful teachings, compassionate heart and deep understanding of Buddha's wisdom.
Her teachings are exceptionally clear and she presents profound ideas in a way that is easy to practice and integrate into our daily lives.
United Kingdom Dharma Celebration: Live-streamed and in person
September 24th – 27th 2021

White Tara Empowerment with teachings on how to solve our daily problems and make our lives meaningful
During this special event, Kadam Bridget will grant the empowerment of White Tara, the Buddha of long life and wisdom. Receive inspiring blessings and learn how to benefit yourself and others at this life-changing spiritual event.